In Today's video, we are taking a look at the AutoAqua Digital Inline TDS Meters for your RO/DI filter, which are available at Premium Aquatics.
AutoAqua Digital Inline TDS Meter: https://premiumaquatics.com/search?search=autoaqua+TDS
https://www.youtube.com/watch?v=hp0fxmgFals&feature=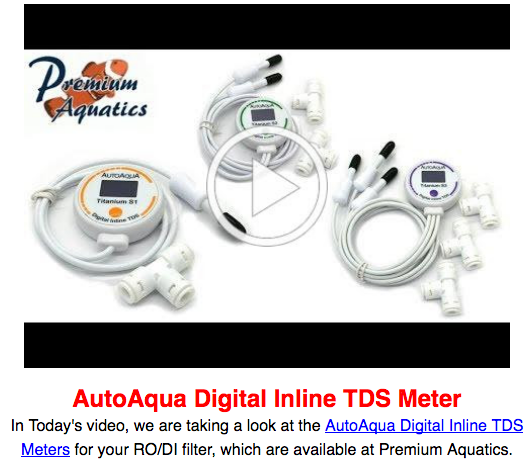 We are going to give away 2 from the YouTube video and 2 from this facebook video. So you can enter either one by posting a comment and we'll randomly pick 2 winners from each platform.
1. Watch video and hit Thumbs up
2. Subscribe if you haven't already to our channel
3. Post a comment on the YouTube video.
Visit Premium Aquatics: https://premiumaquatics.com
Follow Premium Aquatics -----
Facebook - https://www.facebook.com/PremiumAquatics
Instagram -https://www.instagram.com/premiumaquatics/